The 5th World
Psoriasis & Psoriatic
Arthritis Conference 2018
Psoriasis - Science and Patients: Global Challenges and Future perspectives.
______________________________________________

Stockholm Waterfront Congress Centre, Stockholm Sweden
The World Psoriasis & Psoriatic Arthritis Conference is an established scientific conference organized by IFPA. It presents the latest developments in psoriasis and psoriatic arthritis research. Because medical professionals from both the dermatology and rheumatology field attend, the conference provides a unique cross-specialty forum. Delegates can explore the psoriasis disease from different perspectives by networking with patients and industry representatives in attendance. Since 2006, we have organized the World Conference every third year. The latest conference drew over 1,000 delegates from across the world. Read more information on the registration details and visit the registration portal now to benefit from early registration rates.
Our aim with the World Psoriasis & Psoriatic Arthritis Conference is to:

Increase global recognition of the psoriasis disease and its severity;
Unite psoriasis stakeholders, to strengthen international collaboration;
Share the latest scientific and clinical developments on psoriasis;
Encourage new research projects;
Highlight the patient perspective, so that the conference will ultimately improve living conditions for the international psoriasis community.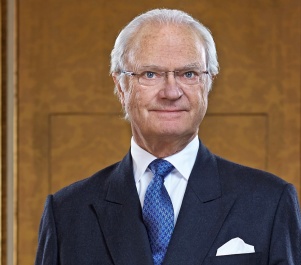 The 5th World Psoriasis & Psoriatic Arthritis Conference will be held on June 27-30, 2018 in Stockholm, Sweden.
Its theme is "Psoriasis – Science and Patients: Global Challenges and Future Perspectives." We look forward to seeing you in June 2018!

Purchase your ticket with Arlanda Express. A discounted price is available for all IFPA delegates. Link to Arlanda Express



Photo: Shutterstock
Photo: Peter Knutson, The Royal Court.
1 October 2017 – Online registration opens

Mid-January 2018 – Abstract submission opens

28 February 2018 – Early registration deadline

8 March 2018 – Abstract submission closes

26 June 2018 – Late registration deadline

27 June 2018 – On-site registration opens at the conference venue
General questions
Do you want to know more about the organization behind the conference, the conference´s history or how patients can get involved? Please contact the conference organizer IFPA

info@ifpa-pso.com

Conference´s content
Do you want to comment on the scientific program, the program committees or the conference´s official speakers? Please contact Barbra Bohannan, Secretary of the Scientific Executive Committee.

Barbra.bohannan@gmail.com

Practical information
Do you have a practical question? A problem with registration, hotel booking, social events, abstract handling, exhibition management, etc?
Please contact the conference bureau, Meetagain.
ifpaworldconference@meetagain.se
Phone +46 8 664 58 00.
The International Federation of Psoriasis Associations is a non-profit organization representing over 125 million people living with psoriasis or psoriatic arthritis worldwide.
IFPA Secretariat
Gustavslundsvägen 143
167 51 Bromma, SWEDEN