The Congress Bureau has reserved a number of hotel in central Stockholm, where we have negotiated special congress rates.
These hotels are all within walking distance of both the central station and the venue.

Booking
All booking is made directly to the Congress Bureau at ifpaworldconference@meetagain.se

Payment
Payment of accommodation is made directly to the hotel upon check-out.

Cancellation
An administrative fee of SEK 500 is applicable to cancellations received before 25 May 2018.
For cancellations made after 25 May 2018 we regret that no refund can be made.

Hotels map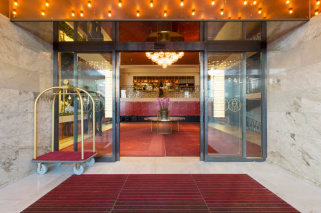 Scandic Hotel Haymarket
The grand entrance on Hotorget Square welcomes everyone to step into a 1920s era of optimism and elegance. Here in the historic PUB building, you can stay in the midst of farmers' markets, cinemas and concert halls. The blue concert hall in Swedish 1920s classical style stands proud right opposite. Original features of the building where Greta Garbo worked in the 1920s have been carefully preserved, restored or reinterpreted for the coming 2020s.

Address: Hötorget 13-15, Stockholm

| | | |
| --- | --- | --- |
| Single room | | Price including breakfast |
| Classic Queen | | SEK 2150 per night including VAT |
| Spacious King Sleep (accessible rooms) | | SEK 1950 per night including VAT |
| Spacious View King (accessible rooms) | | SEK 2650 per night including VAT |
Scandic Grand Central
Centrally located at the corner of Vasagatan and Kungsgatan, this classic building is an impressive 130 years old. The various stages in our hotel are filled several days a week with everything from acoustic performances to DJ gigs, both large and small. The Urban music style sets the tone and feel for our guests. Photographic art and design exhibitions are also features that run throughout our hotel.

Address: Kungsgatan 70 , Stockholm

| | | |
| --- | --- | --- |
| Single room | | Price including breakfast |
| Classic Queen | | SEK 1990 per night including VAT |
| Spacious (accessible rooms) | | SEK 2190 per night including VAT |
| | | |
Scandic Hotel Continental
Scandic Continental has a prime location right in the city centre of Stockholm. Very close to the central station and the venue.

Address: Vasagatan 22 , Stockholm

A few rooms left

| | | |
| --- | --- | --- |
| Single room | | Price including breakfast |
| Standard | | SEK 2050 per night including VAT |
| Standard (accessible rooms) | | SEK 2050 per night including VAT |
| | | |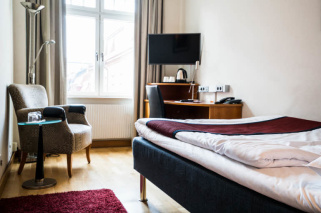 Scandic Klara
Stay in a quiet corner right in the heart of all the commerce, and hold your conference in our welcoming atmosphere. You stay on a quiet street right in the heart of the commerce, and running parallel to the shopping street Drottninggatan.

Address: Slöjdgatan 7 , Stockholm

| | | |
| --- | --- | --- |
| Single room | | Price including breakfast |
| Standard | | SEK 1790 per night including VAT |
Scandic Norra Bantorget
Stay close to all the fun but in peace and quiet. Drottninggatan shopping street is just around the corner and leads all the way to the Old Town. From some of our rooms, you have views over the rooftops of Stockholm.

Address: Wallingatan 15 , Stockholm

NO AVAILABILITY
| | | |
| --- | --- | --- |
| Single room | | Price including breakfast |
| Standard | | SEK 1650 per night including VAT |
| Superior | | SEK 1850 per night including VAT |
Scandic No. 53
In the heart of Stockholm with shops, restaurants and a market hall all on our doorstep. Our hotel rooms are modern and packed with smart solutions such as a dimmer and rain shower in the private bathroom.

Address: Kungsgatan 53 , Stockholm

| | | |
| --- | --- | --- |
| Single room | | Price including breakfast |
| Standard Queen | | SEK 1590 per night including VAT |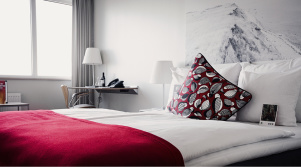 Clarion Hotel Sign
Clarion Hotel Sign is located in central Stockholm with transport, shopping, restaurants and entertainment just around the corner.

Address: Östra Järnvägsgatan 35 , Stockholm

| | | |
| --- | --- | --- |
| Single room | | Price including breakfast |
| Standard | | SEK 1795 per night including VAT |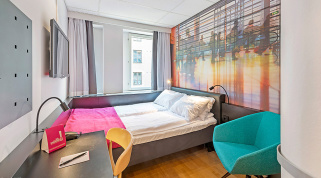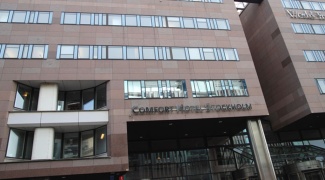 Comfort Express Hotel
The Comfort Hotel Stockholm is located within Stockholm's World Trade Center, with a direct link to Stockholm Central Station.
Our hotel rooms are stylish, compact and have exactly what you need.

Address: Kungsbron 1 , Stockholm
Bookable when register for the conference, payable directly to the hotel.

NO AVAILABILITY

| | | |
| --- | --- | --- |
| Single room | | Price including breakfast |
| Standard | | SEK 1495 per night including VAT |
General questions
Do you want to know more about the organization behind the conference, the conference´s history or how patients can get involved? Please contact the conference organizer IFPA

info@ifpa-pso.com
Conference´s content
Do you want to comment on the scientific program, the program committees or the conference´s official speakers? Please contact Barbra Bohannan, Secretary of the Scientific Executive Committee.

Barbra.bohannan@gmail.com
Practical information
Do you have a practical question? A problem with registration, hotel booking, social events, abstract handling, exhibition management, etc?
Please contact the conference bureau, Meetagain.
ifpaworldconference@meetagain.se
phone +46 8 664 58 00.
The International Federation of Psoriasis Associations is a non-profit organization representing over 125 million people living with psoriasis or psoriatic arthritis worldwide.
IFPA Secretariat
Gustavslundsvägen 143
167 51 Bromma, SWEDEN