Welcome to the

6th World Psoriasis & Psoriatic Arthritis Conference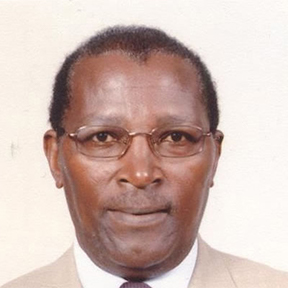 Dear friends,
In the last 10 years, we have seen tremendous expansion of knowledge of psoriasis and psoriatic arthritis. As we usher in the new decade, we hope to continue sharing these insights in our international conference held once every three years. It is therefore my great pleasure to welcome you to the 6th World Psoriasis and Psoriatic Arthritis Conference (WPPAC) organized by the International Federation of Psoriasis Associations (IFPA).
While this decade began with some unique challenges—namely the global spread of COVID-19 and restriction of movement in many countries— we also witnessed a strong sense of solidarity, as people came together to support one another through the situation. As the world adapted to current realities, new digital solutions allowed us to remain connected. We hope to bring the value of these newly developed communication channels to this fully virtual edition of the conference in 2021.
This great journey which began with the adoption of the World Health Organisation (WHO) resolution in 2014 and the Global Report on Psoriasis in early 2016, has resulted in bringing to focus the public health impact of psoriasis. Following this important milestone, the WPPACs have led the way to ensuring that there are engaged interactions among psoriasis experts, advocates and people living with this disease. Just as its predecessors, the 6th WPPAC conference, aims to reflect patient perspectives. IFPA's national member associations have continued to play an important role in raising key issues which are underscored on the conference agenda.
The WPPAC remains one of IFPA's core activities and provides a platform to share recent research among dermatologists, rheumatologists, patient experts, advocates and allied healthcare professionals. It also provides a platform for a patient-oriented focus as we call to strengthen advocacy efforts and ensure that psoriasis is placed firmly on the international non-communicable disease agenda.
This 6th WPPAC will be a wonderful opportunity to actualize the theme "Connected, informed and united to improve multidisciplinary care for people with psoriasis and psoriatic arthritis."
We warmly welcome you to the fully virtual IFPA World Conference 2021!
Dr. Hoseah Waweru
President International Federation of Psoriasis Associations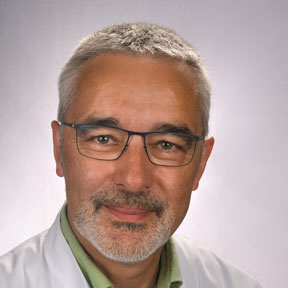 Dear Colleagues and Friends,
Be invited to join the first international meeting focusing on psoriasis and psoriatic arthritis after the global lock-down due to the Covid 19 pandemic: The fully virtual 6th World Psoriasis & Psoriatic Arthritis Conference!
The worldwide community of patients and physicians had to cope very differently with a situation new to all of us. Meetings and conferences planned for 2020 were mostly cancelled, a few held virtually. In such a situation planning for a conference is a challenging task. As the elected President for the 6th WPPAC I am excited to be part of the organization of this fully virtual conference. Even though a face-to-face conference would be our top pick, we believe a virtual meeting is the best solution during these challenging times. With new ways of communication and interaction, we hope our entire community can join and take part of the program of the 6th WPPAC.
Our activities for a successful conference are centered on the best possible engagement and interaction between clinicians, scientists and patients/patient representatives. People-centered health care and personalized medicine including share-to-care concepts challenge traditional ways of delivering care. Talking with people and not about them requires a change of mindset of many physicians but this will be rewarded by an improved level of well-being of the patients with psoriasis and/or psoriatic arthritis.
The philosophy of the past WPPACs and the mission of IFPA are to make the progress in understanding psoriasis and psoriatic arthritis in all facets of care available to those who suffer from the disorders. The 6th WPPAC will continue along these lines in a modern way of knowledge exchange. Stay curious, excited, and be surprised!
We look forward to virtually welcoming you all to the Stockholm conference this summer!
Prof. Dr. med. Ulrich Mrowietz
President 6th World Psoriasis & Psoriatic Arthritis Conference
Chair Scientific Executive Committee
The International Federation of Psoriasis Associations is a non-profit organization representing millions of people living with psoriasis or psoriatic arthritis worldwide.
Conference Bureau:
Meetagain Konferens AB
Email: ifpaworldconference@meetagain.se